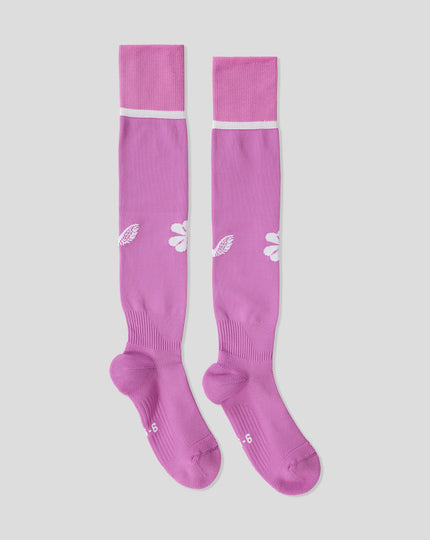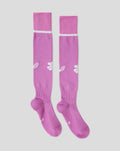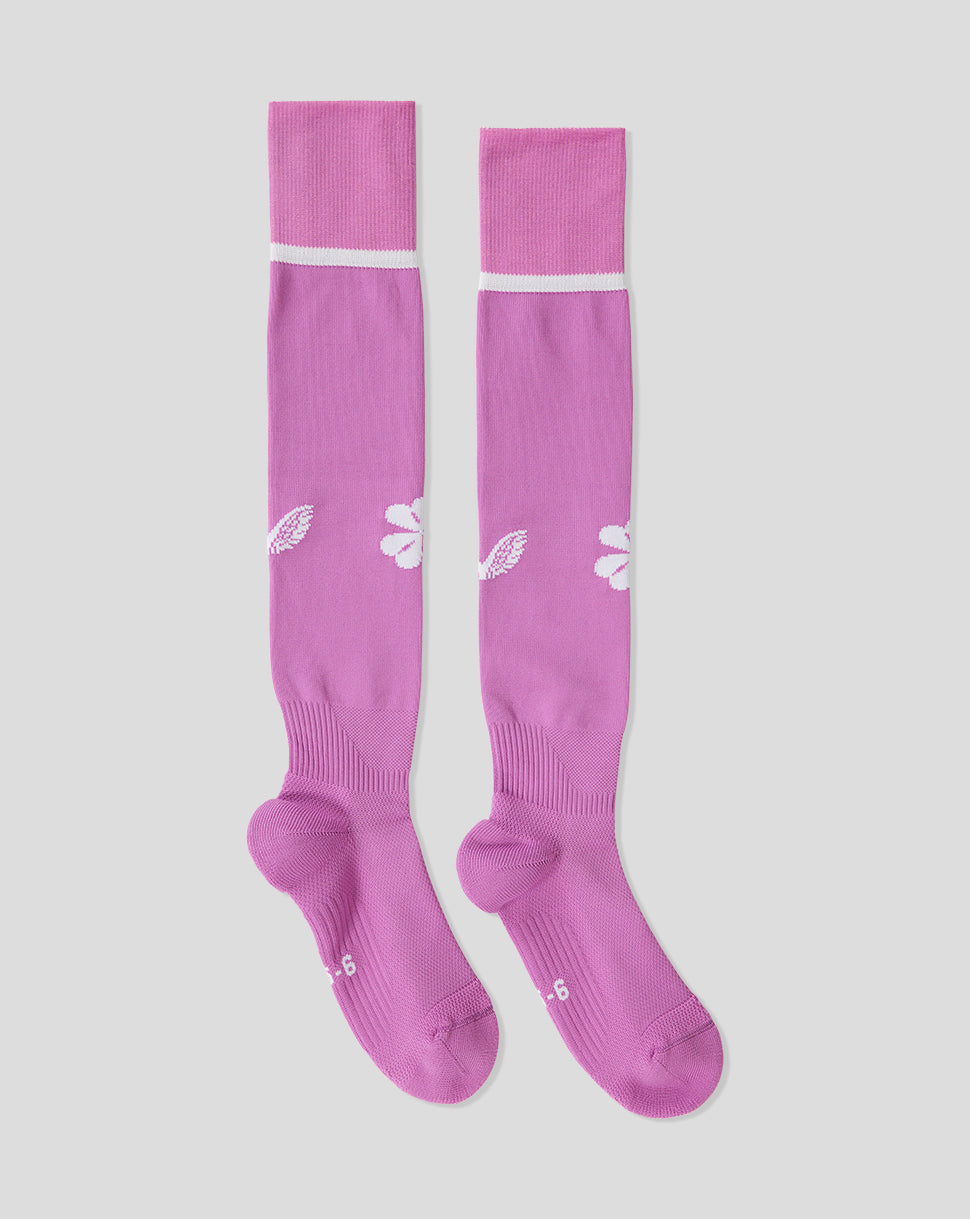 Features:
Reinforced heel and footbed

Castore branding on calf

FAI logo on shin
Description:
Complete your FAI '23/'24 keeper
kit with our Full Foot Sock. The unmistakable white shamrock sits front and centre with subtle Castore branding behind. And the all-orchid coloured Sock follows the same colourway as the kit for sharp consistency from head to toe.